Some fancy text will be here giving a general summary about the teams in Oceanink
I was thinking of having a summary of all the teams here and a link connected to each team for more information/pictures/etc
For now… I am going to put them here below until I work out how to use wordpress again.
——Hayley's Comets——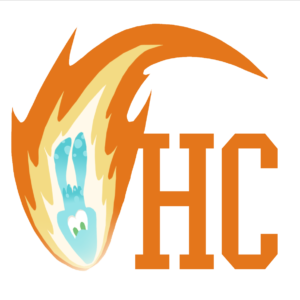 State: South Australia, but also spanning 2 other states and 1 other country
Roster:   Captains- AMRose and Palette    Coach- Jupiter     Members- Alecat, Arx, Nicosar, Otter, Lila, Villy, Jelly and Kyouma.
About our team: Originally formed as an interregional team when AMRose and her friend Zzylard wanted to get into competitive splatoon together. Though they did fairly well, time zones proved too difficult to maintain and the team was shifted to an Oceanic only team. The team has been involved in a lot of community projects including the formation of the first major Australian time-friendly tournament, Oceanink Offensive. Hayley's Comets is also an over 18 only team.
Team goals/attitude: If you're not having fun, or not learning anything from it, then winning is pointless. But also nice.
Common play times: Several nights of the week and a few weekend mornings. Many of us have work that keeps us busy during the day. Regular schedule is not a thing a lot of us have.
Recruitment Status: No
Contact: You can contact us via our twitter @HC_Splatoon, or our captains on discord нс»AMRose#5780 and нс»Palette ?#2165
——ProXii——

State: All over the place but techniaclly the majority of us are from WA
Roster: ManlyMilkshake, Shenquarh, Hazemawile, Smarty1two, Fyrehart, DinoHunter, WackoJacko,Vintendo and Kirb-Stomper.
About our team: We are a semi-serious Splatoon team that was started in Tasmania but has become a more diverse team by having players from all over Australia
Team Goals/attitude: To have as much banter and fun as possible. Attitude: We don't have an attitude… We have RADDITUDE!! (Laid Back)
Common Play Times: most weekdays after 5 pm and weekends (varies due to life stuff sometimes)
Recruiting: Not Currently
Contact: @Manly, Twitter (@TeamProXii) and smoke signals.
——Sea Dragons——


State: Victoria
Roster:     Captain- Sage     Members- DarkMesh, Cyperus, Jellyve/eve, Kaeser, MajicTimTam
About our team: Started basically because sage saw a lot of "I want a team!" in the looking for a team thread and she thought she'd take the initiative! Relatively new (about two months) with players from A- to S+ rank, members are practicing as much as possible to one day be able to compete with the big leagues.
Team goals/attitude: To improve to a strong competitive team, but always for fun too!
Common play times: Weekdays after 5pm mostly
Recruiting status: Yes, mostly looking for a charger main but open to others, check with sage!
Contact:     Twitter- @SeaDragonSquad    Discord- ξ sage#9859
——Squidlet Armada——


State: Victoria
Roster:   Captains- caZ, Krispy   Co-Captain- Sock   Members- Yoku, ShockWave, Izek, SebPro101, Linc, Squid Roller
About our team: We started out as a AUS/US squad one day when one of the American's posted a post to reddit about a younger Splatoon squad, but all the US people went inactive so now we are fully Aussie (pretty much). We are a Splatoon squad for younger members (12-15.)
Team goals/attitude: We joke around a lot but like to get competitive in tournaments and scrims. Common play times: Weekends.
Recruitment status: If someone good comes along sure.
Contact: @SQARmada on twitter or caZ#8391 on discord
——Teenage Mutant Panda Turtles——


State: N/A
About our team: TPT Splatoon is a amateur competitive Splatoon 2 team. Our team name was made by team founder and leader Glare "The idea of a panda pretending to be a ninja turtle came about as Humorous in a cute way". Our team started as a casual squad to then evolve into a semi competitive team which grew very quickly to become more traditionally competitive. Our team consist of a group of casual players, a competitive line up and a minor comp made up of two semi competitive players.
Team goals/attitude: As a newly formed competitive team for the time being our main focus is to improve to have our main lineup stronger. In the end TPT focuses on playing the game and having a good time.
Common play times: N/A
Recruitment status: TPT is still recruiting.
Contact:     Discord- Leader @TPT | Glare#2245